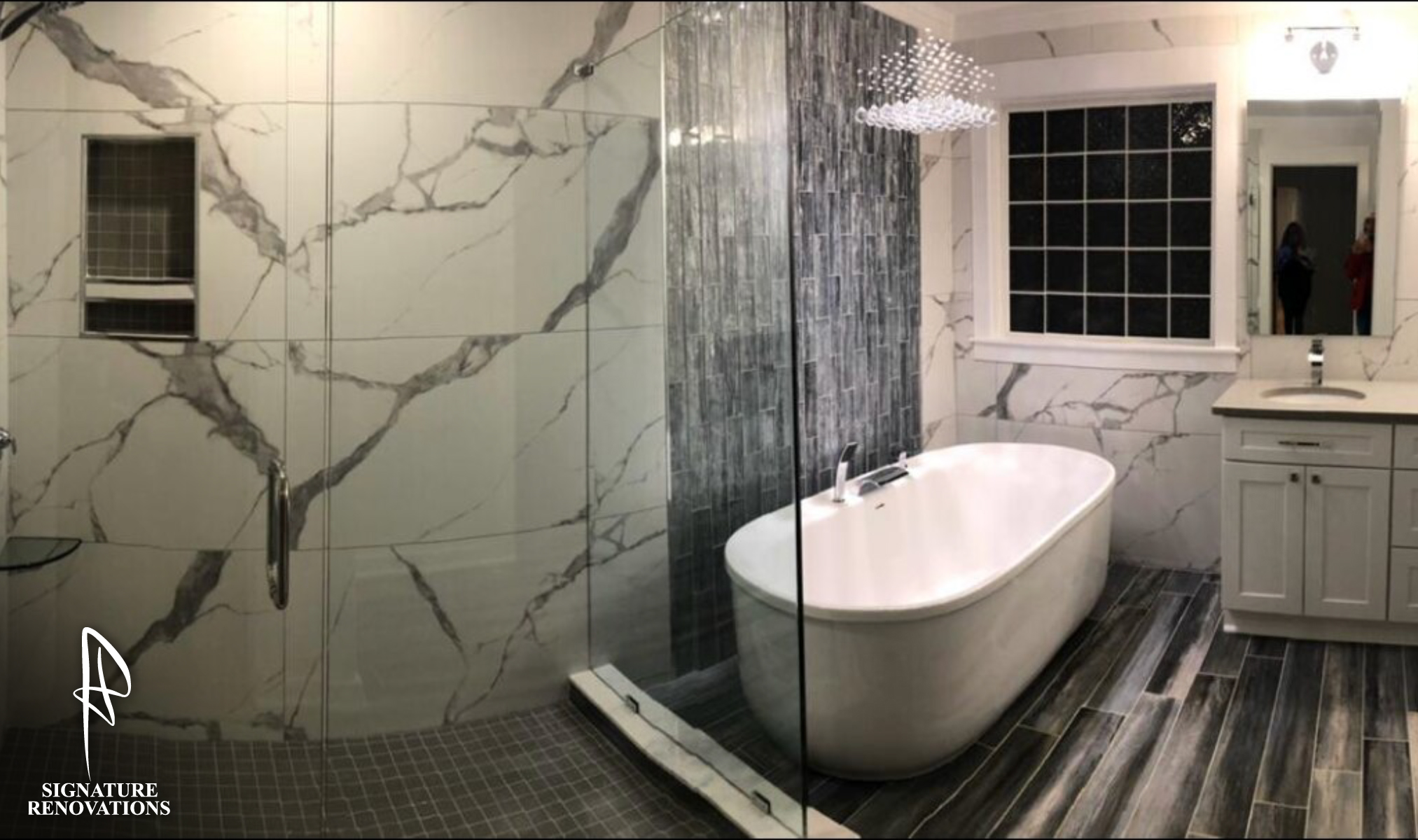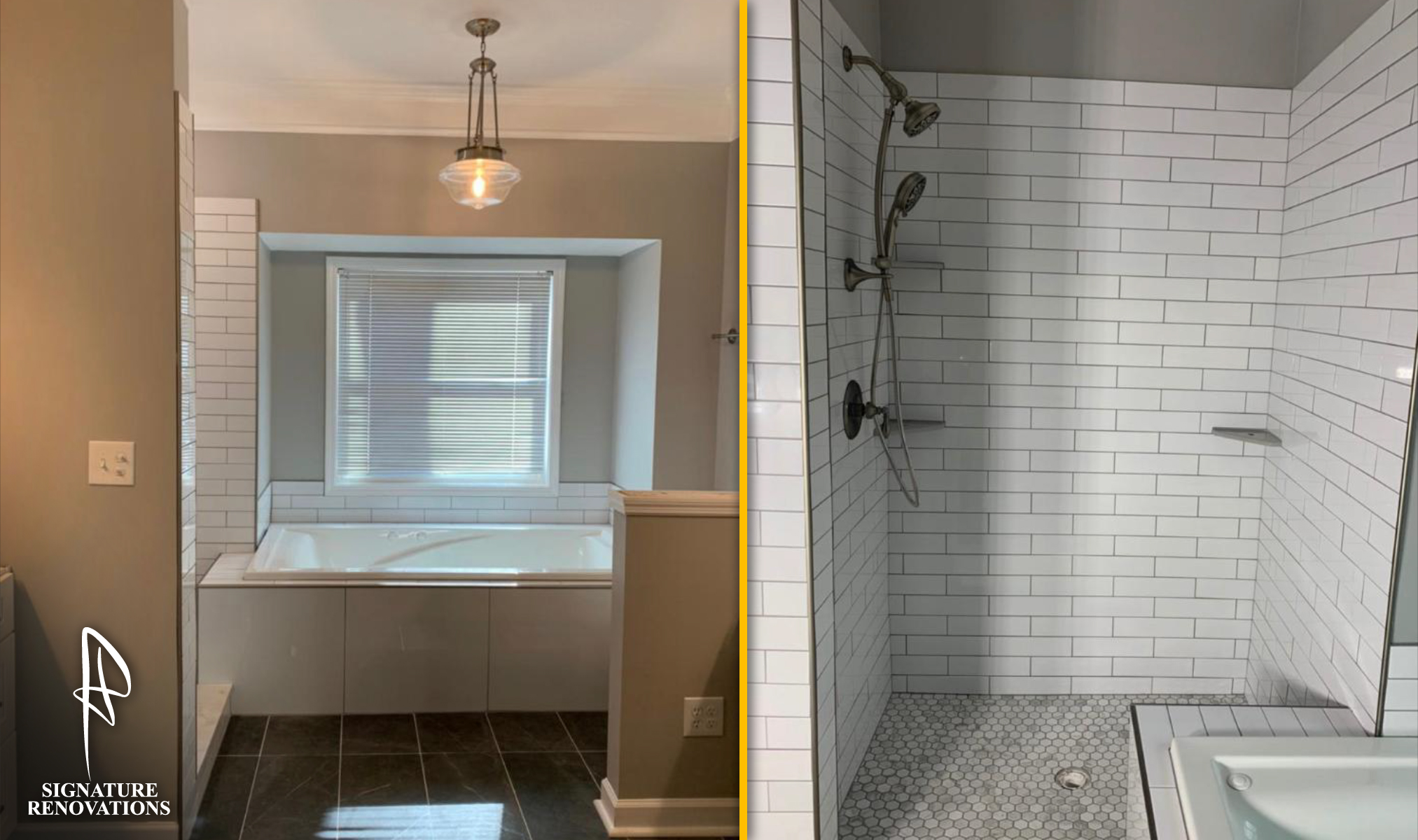 Redesign your bathroom with our bathroom remodeling services in lawrenceville, ga and atlanta metro area
Old tile, rusted fixtures and ugly wallpaper don't have to be a part of your bathroom any longer. You can bring in a professional for bathroom remodeling services. Signature Renovations handles bathroom remodels from start to finish in Lawrenceville, GA and the Atlanta Metro area. You can trust us with everything from tile work to plumbing work.
Customize your bathroom from top to bottom
Why settle for cookie-cutter bathroom remodeling services when you can get custom ones from Signature Renovations?. We specialize in installing custom shower doors and other plumbing features. You can trust our experts to:
We can design frameless shower doors to add a modern, clean touch to your new bathroom. If you'd like a custom shower door for your bathroom, email us today.
Leave a request and get a free quote